Code Name: Hunter
Latest Update
05.19.2017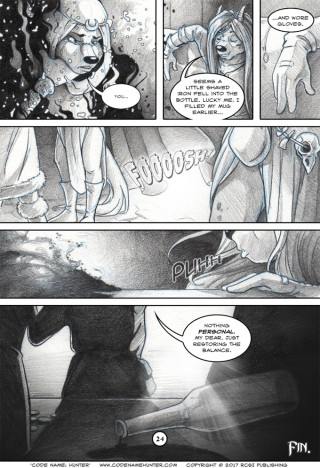 Current Issue:
Max and Nyx are out of Fey, but all is not well. Max's actions have left the Summer and Winter courts out of balance. While Max begins healing, Moraine deals with Jack Frost and plans for the future. As for Puck... if one plan fails, move on to the next one.
A Year and a Day
Latest Update
05.10.2017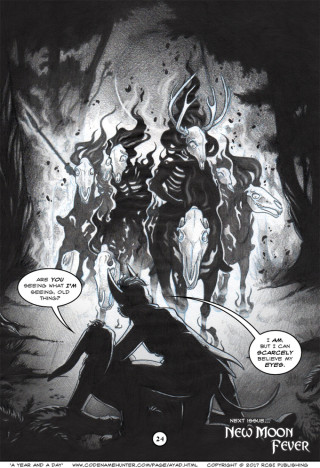 Current Issue:
It's Allen's afternoon off and he's visiting a friend, hoping for some insight into his current situation. Unfortunately, Fredrick's already made his move. While Moraine and Allen deal with the results of Catherine's decision, the new moon begins to rise. The Hunt is on...
More From Darc:
This week, the women behind Brooklyn rare bookstore Honey & Wax announced a new annual prize aimed at bolstering the careers of the next generation of female book collectors working in a field …
[T]he Honey & Wax Book Collecting Prize will award $1,000 each year to "an outstanding book collection" conceived, built and owned by a woman under 30. The contest rules stipulate that these collections "will not be judged on their size or their market value, but on their originality and their success in illuminating their chosen subjects. The prize rewards creativity, coherence, and bibliographic rigor.

Bibliophiles under the age of thirty… your time has come! As for myself, I'll be sitting over here in the corner, lamenting the rapid approach of forty.